Soft and Semi Soft Cheeses
Soft and Semi Soft Cheeses
Ranging from ready within hours to best after months this range of Pasti Enak cheeses highlight the softer and creamier cheeses that we produce. We divide this range of cheeses into the sub categories of Soft and  Semi Soft.
This range of Pasti Enak cheese includes some of our original creations including.
Probiotic Cheese – Made with 12 biologically active probiotics this cheese provides the benefits of a probiotics in a great tasting spreadable cheese.
Kawa – Washed with Bali Arabica Espresso Kawa is a unique Coffee Cheese only make by PT. Pasti Enak
Matahari – This washed rind Trappist style soft cheese is simmular to many pungent cheeses produced in Europe.
Citrus – Created with fresh Tangerine, and Mandarin Orange juice this cheese is a balance of the crisp flavors of Orange and the Earthy Umami flavor of a aged cheese.
Maja – In homage to the great Majapahit Empire we have crated this strong washed goat cheese.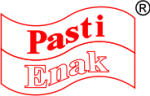 Mix Gournay Cheeses with salt water to create salad dressings, pasta sauces and dips. For example Garlic and Herb over pasta, Spice Islands with Urab, Mexican dressing on a Taco Salad.
Labneh Mixed with, Drained Grated Cucumber, Garlic, Salt and Olive Oil to make Tzatziki.
Probiotic Papaya smoothie.
Roasted Potatoes tossed in Grounay Herbs de Provence
Tea Smoked Feta on Grilled Eggplant.
Chevre added to quiche
Whipped Ricotta and Mango Cake Filling.
Gournay Natural mixed into bread dough to make a quick Sour Dough.
Gournay Mushroom and Truffle pizza sauce.
Shrimp and Gournay Chili Wontons