Pabrik dan Fasilitas Kami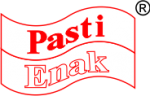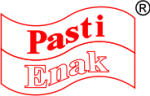 Our dairy facility in Klungkung, Bali, Indonesia is outfitted with all the machinery required to produce, test, and package a variety of dairy products. Our BPOM approved SOPs have been written to encompas every facet of our operation including complete traceability. Our complete traceability program tracks raw materials though the production process and can denote not only what batch of raw materials was used in a product but who made the product, delivered the product and where the product was delivered to. 
Our complete traceability program is part of commitment to produce wholesome products that are safe for you, your guests, and your family. Our Facility operates in compliance with ISO 9001 and ISO 22000 and is operated in accordance with and with the aid of our HACCP program.
The Pasti Enak Plant is operated as a Clean Room environment to produce safe products . To reduce contaminants in the plant we adhere to international industry standards of sanitation, handling, and HVAC.
An example of our commitment to sanitation is our plant uniform which consists of a jump suit that covers almost 100% of the employee's body. After the use of rubber boots, face masks, hair nets, and gloves, the only exposed skin can be found around the eyes. We take sanitation and cleanliness very seriously to secure the viability of our business and ensure the safety of our customers.
Although we operate a factory outlet shop at our facility our cheese making plant is not open to the public. All employees that enter our plant must be cleared by a doctor prior to employment and undergo a week of classroom training before they are allowed to enter the factory. As it is not feasible to have guests undergo this type of training and testing we simply do not allow guests in our plant.

Facility Location
JL. Rama #888 Klungkung Bali Indonesia Our Factory Outlet is Open: Monday – Saturday 9 am to 4 pm Excluding Holidays.
WhatsApp
WhatsApp