The Taste of Cheese
As one of the few foods that have international competitions devoted to them, tasting cheese can be a very serious business.
Like wine, cheeses can have complex flavor profiles and require proper balance to be exceptional. Understanding the taste of cheeses can be fun and improve one's ability to match cheeses with beverages and foods.
Cheese Tasting Platters
Whether you need  a small cheese board for an intimate gathering or a cheese display for thousands of guests, we have what you need. For years our Culinary team has been preparing cheese displays both here in Indonesia as well as Internationally.
With over 50 cheeses we are proud to say that we can prepare large gourmet cheese displays and platters made up entirely from cheeses that we produce. Our Made in Bali cheeses  provide a selection and quality that will not disappoint any cheese lover.
Affinage
Referred to as the Art of Ageing cheese, Affinage is one of the most critical parts of making world class cheeses.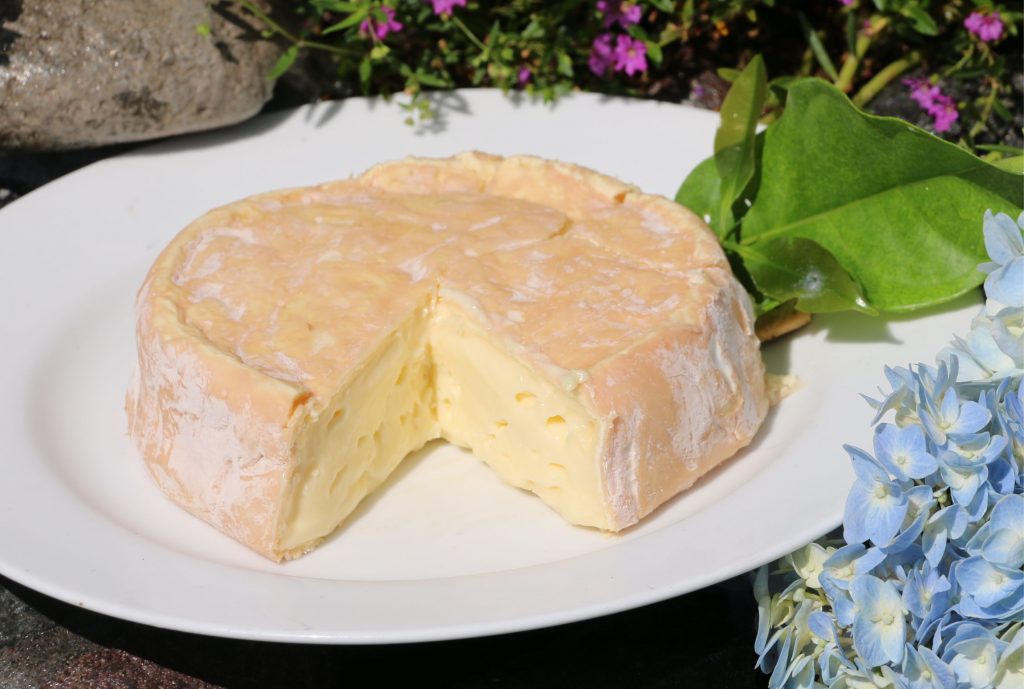 Hosting a Cheese Tasting
With such a variety, Cheese is one of the best foods to hold a Tasting. A Cheese Tasting is a gathering at which people sample, compare, and evaluate different Cheeses. Whether to review a selection of cheeses or to simply have something to talk about while you enjoy a favorite beverage Cheese can be delicious and fun.
Some Ideas and Notes for Hosting a Cheese Tasting.
Bread
Although it is common to see even Chefs tearing a piece of bread and wrapping it around a piece of cheese, it is not actually the way that most Cheese Makers use bread in a cheese tasting. Bread is often used by Cheese Makers to remove the fat from the tongue between cheeses. Thus a firm bread is often served at cheese tastings along with some sort of beverage.
Selection
It is nice to have a selection of cheese with varied flavors, aromas and textures. By offering a selection guests can enjoy their favorite cheese and possibly experience some that are new to them. Additionally a Cheese Tasting with a selection varied in aroma and flavor will allow your guests to taste how varied cheeses can be.
Know your Guests
People from different parts of the world like different cheeses. Where Indonesians may like mild cheeses or a pepper jack, guests from Europe may enjoy stronger cheeses like those found in their home countries. Often it is as simple as asking "what type of cheese do you like?" to find some cheeses that your guests will love. If you can't ask your guests you can always ask us and we will do our best to match cheeses to your guests.
Unique Cheese
We suggest to try at least one unique cheese, often the cheese that no one has ever had is the most popular at a Cheese Tasting. Unique cheese  gives people something to talk about.
Serving Temperature
Cheeses are best at room temperature. Leave cheese out at room temperature for a couple hours before serving. By serving your cheeses warm the flavor molecules will interact more freely with your taste and aroma receptors making the cheeses more tasty. Additionally fats will flow better at warmer temperatures thus improving the mouthfeel and giving you the full experience of the creamy dairy fats.
Beverage Pairing
Unless you are trying to perform scientific research or judging cheeses it is nice to have a selection of different drinks.  By adding different beverages to your Tasting menu you will greatly increase the number of possible flavor combinations.
The most well known cheese beverage pairing must be wine. However pairing cheese with lightly flavored waters, tea, beer, and liquor can be wonderful.
Where to Start
It is common for most people to start at the mild cheeses and work their way up to the most pungent. If you are not sure how strong a PT. Pasti Enak Cheese is you may find our Taste Strength Scales listed with our Cheese Selections helpful.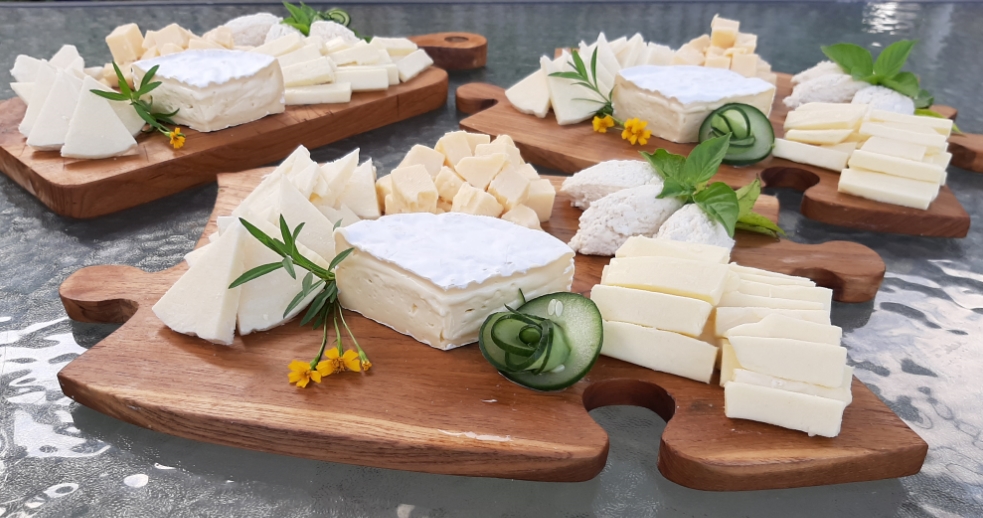 Accompaniments
Fresh Cut Fruit
Dried Fruits
Nuts
Cured Meats
Smoked Fish
Picked Vegetables
Fresh Herbs
Olives
Blanched Vegetables
Jams, Fruit Butters and Marmalade
Honey
Crackers
Bread