We are happy to have teamed up with Sababay Winery and Alegre Bakery.
All products are produced in Bali and delivered by Pasti Enak delivery drivers. 
All deliveries are made by PT. Pasti Enak drivers who comply with our strict sanitation and anti-microbe transfer procedures. In addition to adhering to our standard compliance with Good Manufacturing Standards, our HACCP plan, and International strands of dairy production we implemented delivery safety procedures to protect our customers and staff on March 1st.
These delivery procedure include: Face masks are worn at all times by everyone while at work and while making deliveries. Hand sanitizer is utilized after each delivery and after handling paperwork or money. We have added our delivery vehicles, parking area, gate and sidewalk to our standard daily disinfection procedure. If you require specific procedures for your deliveries please let us know.
1. Select some Fresh Bread
2. Select some Sababay Wine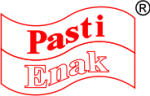 Mix Gournay Cheeses with salt water to create salad dressings, pasta sauces and dips. For example Garlic and Herb over pasta, Spice Islands with Urab, Mexican dressing Taco Salad.
Labneh Mixed with, Drained Grated Cucumber, Garlic, Salt and Olive Oil to make Tzatziki.
Probiotic Papaya smoothie.
Roasted Potatoes tossed in Grounay Herbs de Provence
Tea Smoked Feta on Grilled Eggplant.